Our reseller, a mid-sized commercial printer, had a potentially business-changing opportunity. However, he didn't have the equipment capacity nor the labor resources to complete the job within the timeframe the end user needed.
A nationally known transportation organization found exactly what they were looking for when they happened upon a decal they loved. It had been exposed to the elements for an extended period of time, yet it still had brilliant color. The thickness and type of material was what they needed, it was the size they'd been looking for, and it hadn't weathered at all.
They went to the reseller to get something just like it, but they needed 150,000 of them, a quantity our client had never done before, and all within six weeks. Additionally, the end user wanted production samples which would add to the project timeline. It was a tall order and one he couldn't fulfill with his own resources.
"With Stouse, I can use their free digital sales tools to help sell more products to my customers. Thank you, Stouse!"
He reached out to Stouse!
He had concerns and wondered, 'even if we had the equipment and manpower to do this, will they have the right materials, ink, and expertise on hand to make it happen?'
We immediately started consulting with the reseller and analyzing the situation. With over 40 years of experience dealing with this type of project, we knew which questions to ask to avoid potential pitfalls or obstacles.
Stouse handled the project with ease and skill – asking the right questions and offering up solutions, such as:
What are the specifics for how this decal will be used?
Were there any issues or concerns with previous suppliers?
What do you think is most important to your customer to satisfy their needs?
How can we provide an experience and a product that will make them want to come back?
How could we do all of this economically so that it is a win-win for everyone involved?
The project was successful and the end user was very impressed. However, Stouse didn't stop there. We offered additional product samples with the transportation company's branding to help the reseller expand its business beyond the decal project.
The reseller secured a meeting with the company's corporate executives and offered forward-thinking solutions through additional branded pieces. It worked! Within weeks of that meeting, the reseller secured another large order for one of the products presented.
Growth
The reseller has grown his business 25% in a little less than one year. He went from having many small customers and orders, where it was more challenging to keep up, to being able to service large national clients.
By focusing his time on selling to these larger clients, and outsourcing the production to Stouse, he has added almost $250,000 to his top-line in slightly less than one year.
At Stouse, your success is our success. Nothing is more important to us than what is most important to you. That's why for over 40 years, we've combined competitive pricing and high-quality printed products with a unique promise to put you first.
We understand that when you place an order with us, you're handing us more than just a job. You're handing us your reputation. We'll make sure your reputation is cared for and protected. Because our relationship with you extends beyond just a sale – it's a partnership.
Not a Reseller?
Sign up to become a reseller or learn about
our

reseller program.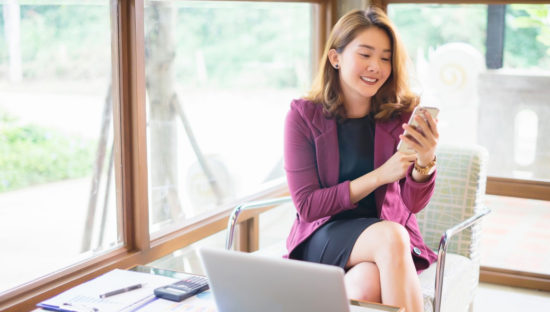 Need help with your next print project? Call Stouse!