How to Register as a User
This easy process starts by clicking the orange Login button. The first time you log in you're going to use your Stouse account number and the password from the old website. Click Login or hit enter, and you will be automatically directed to the registration page.
If you don't remember your account number and password, please click chat on the right-hand side of the screen.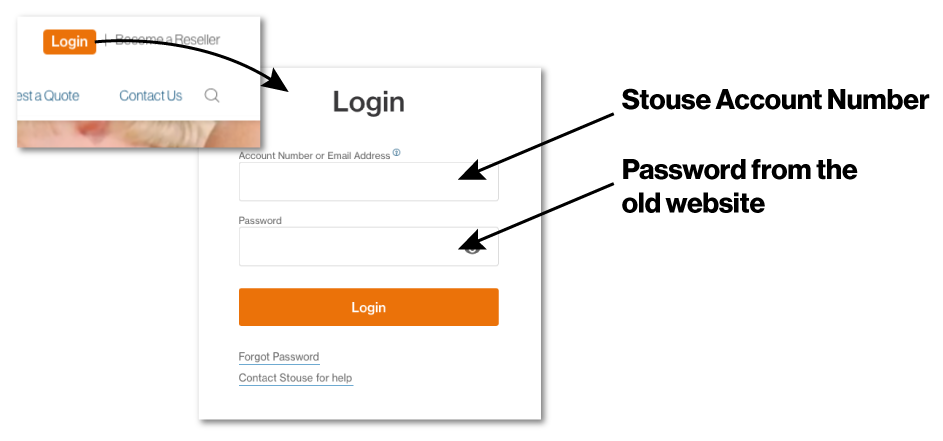 From here, you will select your name from the drop-down list. If you don't find your name on the list, select "My name isn't listed" to register as a new contact for the account.
Fill in the remaining fields to create your unique login and password. Your login information will be specifically for you, and unless you want to share your email login within your company, each representative from your company will need to create their own unique email login.
You do not need to use the same email address you have on file with Stouse. This login email address is only for logging into our site and will not be used for any marketing or order communications. From now on, you will use this email and password to log in, instead of your account number.
Click Submit and you're done!
Once you are registered you will receive access to all the benefits of having a Stouse account:
Easy Online Ordering
Access your order history, including artwork thumbnails, order status, tracking, and invoices, and place re-orders with the click of a button.
Sales Tools
Explore powerful, free, sales tools like social shareables, sales sheets, and catalogs.
Quote Builder
Use the new quote builder to easily find the product you need, and save your quote to turn into an order instantly, whenever you need it.